Drew Cook And Sons Excavating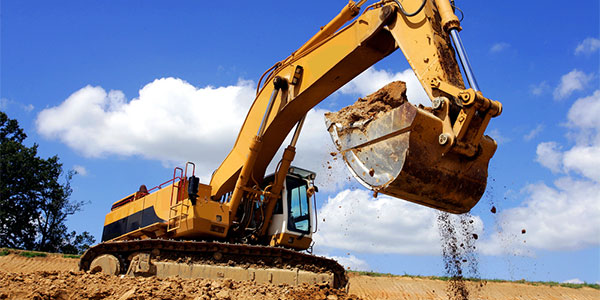 Since 1982, Drew Cook & Son's Excavating has provided the best in excavating services for residential, commercial and municipal applications. As a family-owned and –operated business that focuses heavily on customer service and quality, we strive to keep your project on time and within budget, no matter the scope of the job.
Learn more
Unparalleled Excavating Services in Dubuque, IA
The foundation of any development project—be it residential, commercial or municipal—starts with proper excavation. Whether it's clearing debris and removing unwanted materials or grading the land to support a future development, the excavation process needs to be thorough, precise and expeditious in order to keep the project moving forward. At Drew Cook & Son's Excavating, we understand completely the role that excavation plays in all development projects, which is why we strive to provide nothing short of top-quality excavating services in Dubuque, IA. With us, you get more than a few trucks and some topsoil—you get seasoned professionalism and unyielding integrity, coupled with quality service.
Drew Cook & Son's Excavating offers a full range of expertise when it comes to excavation projects and we're proud to have intimate knowledge of what's required for jobs such as parking lot grading, under ground utility installation and removal, site preparation, ground leveling, road conversions, water and sewer line installation and repair, general excavation, foundation preparation and much more. And, with a full fleet of equipment at our backs and the resources required to make quick work of any size project, we're ready to assist you with all of your site-prep needs. Take a look at why we continue to be the foremost authority on excavating in Dubuque, IA:
We're a member of our local Chamber of Commerce.
We serve all of Dubuque, IA and the surrounding 100-mile cities and towns.
We work on residential, commercial and municipal projects alike.
We're a family-owned and –operated business.
Our rates are competitive.
Service Areas
Dubuque, IA
Asbury, IA
Centralia, IA
Peosta, IA
Dubuque County, IA
Clayton County, IA
Delaware County, IA
Jones County, IA
Jackson County, IA
Clinton, IA
Marion, IA
Cedar Rapids, IA
Davenport, IA
Bettendorf, IA